Featured Item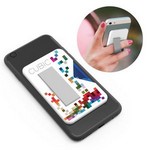 Clutch : Phone security strap and cardho...
A great addition to any phone, the Clutch is a combination security strap and wallet. Clutch safely adheres to the back of your phone or phone case making it a universal fit. Can be removed with no st...
$8.33 - $9.00
Welcome!
Welcome to Visual Excellence, and thank you for visiting our site.

We specialize in finding the right product for you and your needs - we can help you come up with a great product, and make sure that your organization is represented well. Be sure to click on "Search" to see what we have to offer.

And, please don't hesitate to give us a call at 512-515-7804 or 1-800-256-5819. We look forward to talking with you.
Signature Showrooms